Museum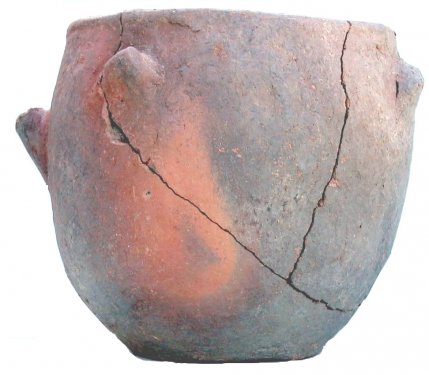 Mug of impasto, diameter 11.4 cm, found on Timpone della Motta, 8th century BC, National Archaeological Museum, Sibari.
V.C.4. Impasto mug with lugs, the handle is not preserved
The hand-made form did not receive much of the potter's attention, although she took the trouble to add three small lugs just below the rim.
The firing in an open, not well controlled environment caused the red 'flame'.
The object is associated with the Weaving House on the Timpone della Motta, Scavi Kleibrink 1991-2004, no. AC18.15.im359.